Indigo extract. Botanical extract of Indigofera Tinctoria. Natural dye Powder for fabric, paper & soaps. Soulful blues. Freshest Dyes Always.
SKU: ND-IN-P
Indigo extract powder from Indigofera Tinctoria, also known as true indigo is a legume, part of the bean family of plants, and is an excellent source of indigotin. This indigo extract is the powdered format of our beautiful indigo cakes listed here -
Indigo Extract Cake
.
Perfect for natural dyeing of fabrics, coloring soaps and bath products.
Sustainably sourced, fair trade supply. Bottled carefully in food grade jars at source in India.
July 2023. Freshest. Always.

Safety Data Sheet is available and a printed copy is included with every order. You may also order a Digital Copy of Safety Data Sheet at no extra cost. 
---
People who bought this product also bought
You may also like these products
Customer Reviews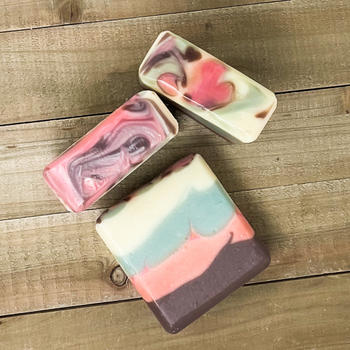 16 Jul 2022
A soapmakers dream
Anne's indigo is the only indigo I'll use in my soap. It's absolutely perfect all the time! I get consistent colors with each batch of soap, and with each order of indigo and have for years. I spent about 2 years trying to make blue soap. The only cure for my soapy sadness was finding Anne's indigo! If you make soap, and want a natural blue, this is the one and only you'll ever want to use. Shown here (top to bottom) Anne's Alkanet, Himalayan Rhubarb, Indigo, and the uncolored soap base.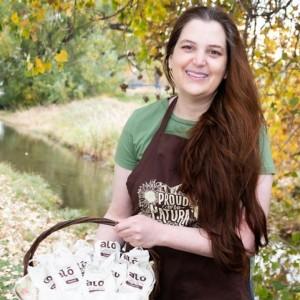 KC
Kandra C.

United States
09 Aug 2021
Working well
I am having fun experimenting with the indigo powder in soap. The product has been working out quite well.
Eleanor M.

Canada
03 Mar 2021
Beautiful blue
I use other indigo to color soap. It has created beautiful blues and I am quite pleased.
SHENITA B.

United States
06 Jan 2020
awesome products
shipped to New Zealand in about 3 weeks, and when I used 1 tsp in the lye water for my soap it came out a lovely dark navy color, or if I used 1/4 tsp it came out a lovely light blue. I love it and will be getting more in future.
Vicki W.

New Zealand
29 Apr 2019
Good quality
I love the indigo powder. The quality is very good and gives stunning blue colours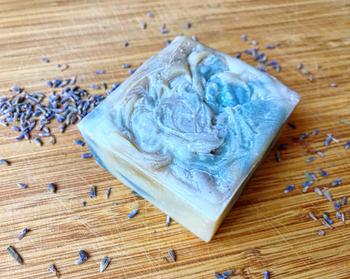 20 May 2018
Stunning true blue
I use this is soapmaking and am very pleased with the quality and freshness of the batch. I have tried a couple different indigo powders and this one by far exceeeded my expectations. I LOVE it!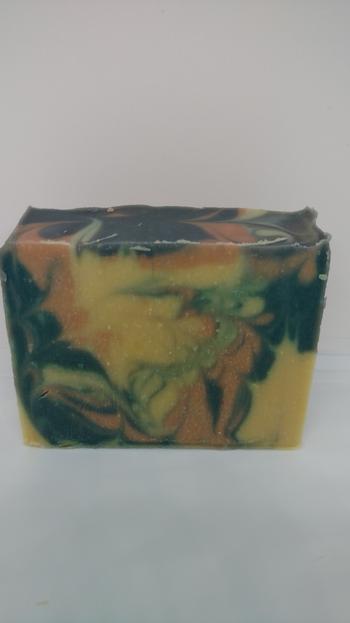 20 May 2018
Great. I used it in
Great. I used it in cold process soap. It performed well. Nice color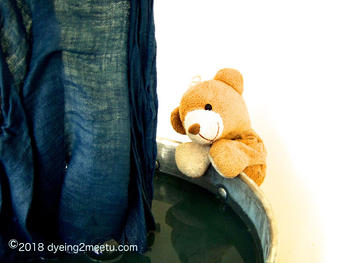 10 Feb 2018
Excellent products and good advise from Anne
I am happy with my purchase and Anne offered good advise about which organic material to use from my project: thank you :)
31 Oct 2022
Excellent
I'm still exploring different ways to use this product but so far I'm more than satisfied. Apart from that, the customer support was fantastic!
Božica Š.

United States
31 Oct 2022
Nothing short of amazing...
Absolutely loved using this amazing quality Indigo in my soap preparations. Shipping was surprisingly faster than I thought and it arrived as promised. Will definitely continue to buy from Anne George's over other vendors.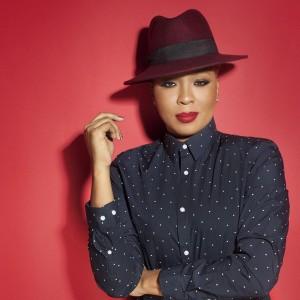 CS
Candace S.

United States
27 Aug 2022
Indigo
Love it! Finally getting the blues I've always wanted but was unable to attain. Since I love a beach theme and natural ingredients blue was a hard color but not anymore!
Colleen H.

United States
22 Jun 2022
Ottimo prodotto
Ottimo prodotto
Marzenna M.

Italy
30 May 2022
Purchases
Very good products, i'm really satisfyed.
Alice L.

France
10 Apr 2022
the best indigo
this is the best indigo I got. all the other were fade and sometimes give me a green soap. that one is really blue. Love it.!
Régina P.

Canada
06 Mar 2022
Excellent experience!
I had delays due to customs, and Anne George went above and beyond to help me out. Product arrived well packaged and is of high quality. Will absolutely recommend, and I'll be buying again.
June M.

United States
20 Oct 2021
Great quality
Everything was great! Products were very good quality.
ANgela W.

United States
27 Sep 2021
Wonderful product
Very satisfied experience
Carmen d.

Spain