Himalayan Rhubarb. Rheum Emodi. Natural dye Powder for fabric, paper & soaps. Antique golds, Brilliant Pinks & Reds. Freshest Dyes Always.
SKU: ND-HR-P
Roots and rhizomes of Himalayan rhubarb / Rheum Emodi or Dolu yields antique gold and brilliant pinks to reds on wool, silk, and cotton after mordanting with exceptional fastness properties.
Perfect for natural dyeing of fabrics, coloring soaps and bath products.
Sustainably sourced, fair trade supply. Bottled carefully in food grade jars at source in India.
November 2023. Freshest Natural Colorants. Always.
Yes, it makes a difference 💗

Safety Data Sheet is available and a printed copy is included with every order. You may also order a Digital Copy of Safety Data Sheet at no extra cost. 
---
People who bought this product also bought
You may also like these products
Customer Reviews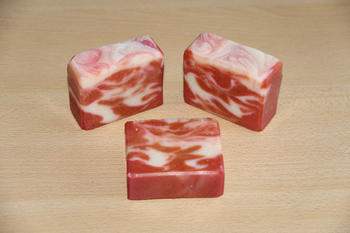 14 May 2020
perfect dye for soap
Super natural red for soap, I just love this !!
Veronique D.

Belgium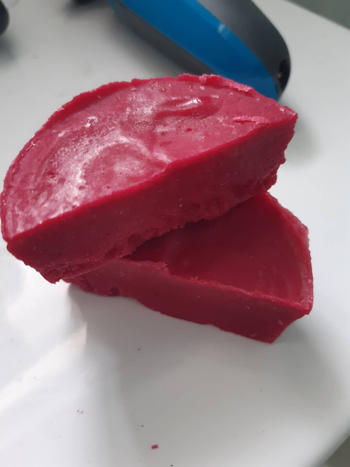 06 Jan 2020
awesome products
it shipped to New Zealand in about 3 weeks, and when I infused into oil then used in soap it came out an amazing raspberry color, I love it and will be getting more in future!
Vicki W.

New Zealand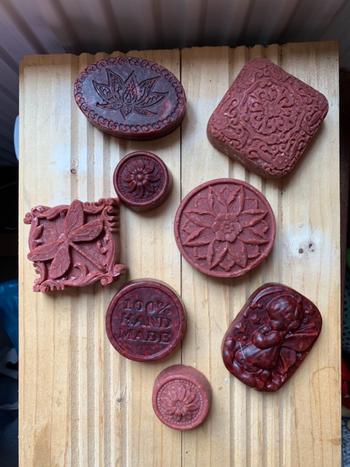 27 May 2019
Wonderful color for mu soaps!
I am very happy I find you. I will order it again soon! Wonderful soaps!!
02 Aug 2023
Better than expected
Such a gorgeous powder and natural colorant for my soap. This will be a repeat purchase I'm sure of it!
Lisa M.

United States
26 Jun 2023
Wonderful natural color for rhubarb root !
I loved using the Himalayan Rhubarb powder for my cold process soap ! It was super fascinating to see how it changed color from brown to beautiful shade of red Great learning experience
Kathy C.

United States
14 Jun 2023
Great quality product
I love making soap with your natural Himalayan Rhubarb, thanks!
Sharona R.

Israel
02 Jun 2023
Himalayan Rhubarb
This is the best source for a natural red dye!
Margaret B.

United States
18 Jan 2023
loved it!
Very good quality, it make a lovely color to my soaps
Sharona R.

Israel
29 Aug 2022
Wonderful collection of dyes for soap making. Well packed and received them
Wonderful experience. Packed well and delivered on time. Will definitely order again.
Jyoti C.

Australia
14 Aug 2022
Himalayan Rhubarb
I use it in cold process soap, and so far it has worked as expected.
Dan B.

United States
19 Jul 2022
Fab
I'm in the UK the delivery was very quick, I've only sampled the rhubarb powder once in Cold Processed soap, but many more to go. Fabulous service will definitely order again and recommend.
Hannah B.

United Kingdom
22 Mar 2022
Recommend
Fast shipping. Excellent products
Madalina B.

Romania
06 Mar 2022
Great product
Superb. Used in soap and works as expected
June M.

United States
19 Feb 2022
Himalayan Rhubarb
Although originally I had a problem with shipment, and that was resolved, I'm very happy with the quality of rhe Himalayan rhubarb.
Sandra G.

United States
06 Feb 2022
Himalayan Rhubarb
Perfect! Top quality. So happy. Thank You
Nancy G.

Canada
14 Nov 2021
Beautiful
Gorgeous CP red. Came very quickly. Thank you!
Carl W.

United States
12 Nov 2021
Excellent
Love the indigo and madder in my cold process soaps!
Alesha F.

United States
28 Sep 2021
Himalayan Rhubarb powder - for colouring soap
Really nice smelling powder, I actually used it wrong the first time, by adding it to the lye solution, and it gave a nice peachy colour to the soap. I've now steeped it in olive oil for a week and will try again to see if I get a more magenta/pink shade. I also tried using it to dye some wool, it gave a warm ochre colour, similar to the colour of the powder itself. Recommending to others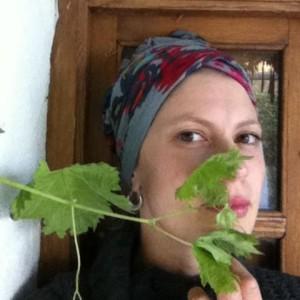 MW
Medina W.

Spain
27 Sep 2021
Wonderful product
Actually the powder is been infused into oil to be used in two months
Carmen d.

Spain
12 Sep 2021
Pastel Pink!
I LOVE this beautiful stuff! Himalayan Rhubarb is my new favorite plant dye. After some study & patience I finally found the secret to getting the prettiest pastel pink in my soap with this amazing substance. 10 stars. I recommend it to any natural soapmakers as a must have ingredient.
Holly D.

Australia